Rustig pedalerend op de ongeveerde trike kom je wel eens wat tegen. Tegenwind. Maar da's niet erg. Wel als je bedenkt dat er  veel  spreekwoorden opborrelen die  je  letterlijk om je oren vliegen. Een vrouw, hoog te paard. Een kersentent. Het is met sommige mensen kwaad kersen eten. Kastelen doemen op in mijn blikveld. Luchtkastelen bouwen.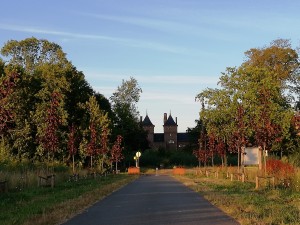 Ik maak er maar wat van. Langs de slootkant zie je ze soms staan. Sigaren. Je zult de sigaar zijn. En als ik bedenk wat ik allemaal tijdens zo'n klein ritje bedenk dan kan ik me niet bedenken dat ik dit op een bukfiets op dezelfde wijze heb ondergaan. Wonderlijk, zoals de geest door de trike verrijkt wordt.
Bijna zou je zeggen, meneer heeft de schaapjes op het droge.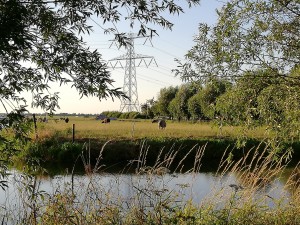 Nou of dat laatste bij mij het geval is is een geval apart. Of ik ben een apart geval. Kan ook. Spreek het niet tegen en ik spreek het niet tegen.  Ik ga daar maar niet op in. Wel mag duidelijk zijn dat zelfs een kort tochtje je heel veel spreekwoorden en gezegden te binnen schieten. Zoals een Amsterdammer zegt: het komt op als poep. Nou ja, dat is niet netjes. Ook een aanbieding van appels en peren kwam ik tegen. Maar die mag je niet met elkaar vergelijken. Nou een aanbieding van een euro voor een kilo pruimen.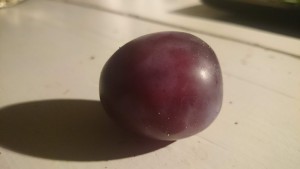 Maar ja, dan valt het verhaal verder niet meer te pruimen. Dus stop ik. Wel kan ik zeggen dat mijn avondtocht weer op rolletjes liep. Drie rolletjes wel te verstaan.