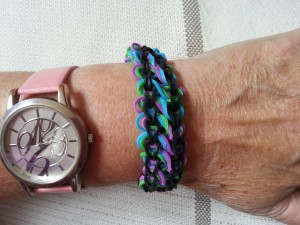 Werkelijk onwerkelijk. Loom, spreek het maar op zijn Engels uit, loemmm, is helemaal niet zo (s)loom als het lijkt.
Nee, het is een activiteit.
Het zet aan het werk. We hebben heel wat materialen in voorraad en of je nu sloom bent of loom, loom geeft creativiteit ten top. We loomen wat af tegenwoordig.